0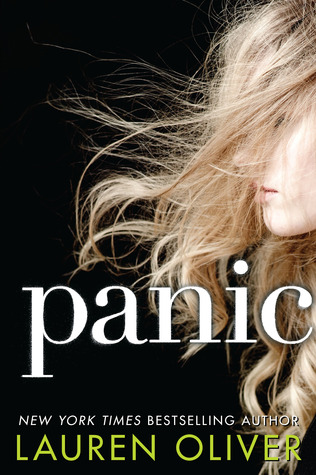 Panic
By Lauren Oliver
This is the best book I've read in a while. It's about a group of newly-graduated high school kids who play a game called "Panic." They all pay into the kitty for Panic throughout their senior year (no exceptions, whether you plan to actually play or not!). The game takes place the summer after graduation, and the winner takes the balance. It's tens of thousands of dollars, which is a real boon to these mostly middle and lower-middle class kids.
The story is told from two main perspectives: Heather, who decides to play last minute, and Dodge, who is playing for revenge. Bishop, a lifelong friend of Heather's, as well as her best friend Natalie both add perspective as well.
Let me explain the game. It is based on a series of dares, but they have life-and-death consequences. I don't want to give too much away, but suffice it to say that some players live to play the next round…and some die. It's sort of like The Hunger Games, except that the point is not to kill each other (you may die if you don't beat one of the challenges, but you're not out to kill anyone else) and you get to choose whether or not you play or even when/if you want to drop out while you're still alive.
Heather and Dodge and their friends each have their own secrets and end-games. We are invited into their difficult lives, we watch them form alliances, and we also watch them build relationships and grow and make adult choices as they move through the stages of the game and as they face challenges in their personal lives.
We also panic as we read along, never knowing who will make it and who won't. This is a very quick read with lots of action and lots of heart.